Shapify.me at SIGGRAPH Asia
Our application has been unveiled at Siggraph Asia 2013 in Hong Kong. Hao Li, a computer science professor at University of Southern California, presented a technical paper that described the multiple algorythims behind Shapify.me and developed by a great team of collaborators specifically for Shapify.me project. In case you're interested in studying the hardcore math behind Shapify.me, here's the link.
We have been running live demonstrations of the application at the expo over the last two days. Siggraph Asia 2013 conference and exhibition visitors, student volunteers and simply tech nerds got scanned with Shapify.me and were able to experience the thrill of the process. It feels very good to be in such crowd of like-minded geeks and to see so much pure enthusiasm. We have counted at least a hundred scans!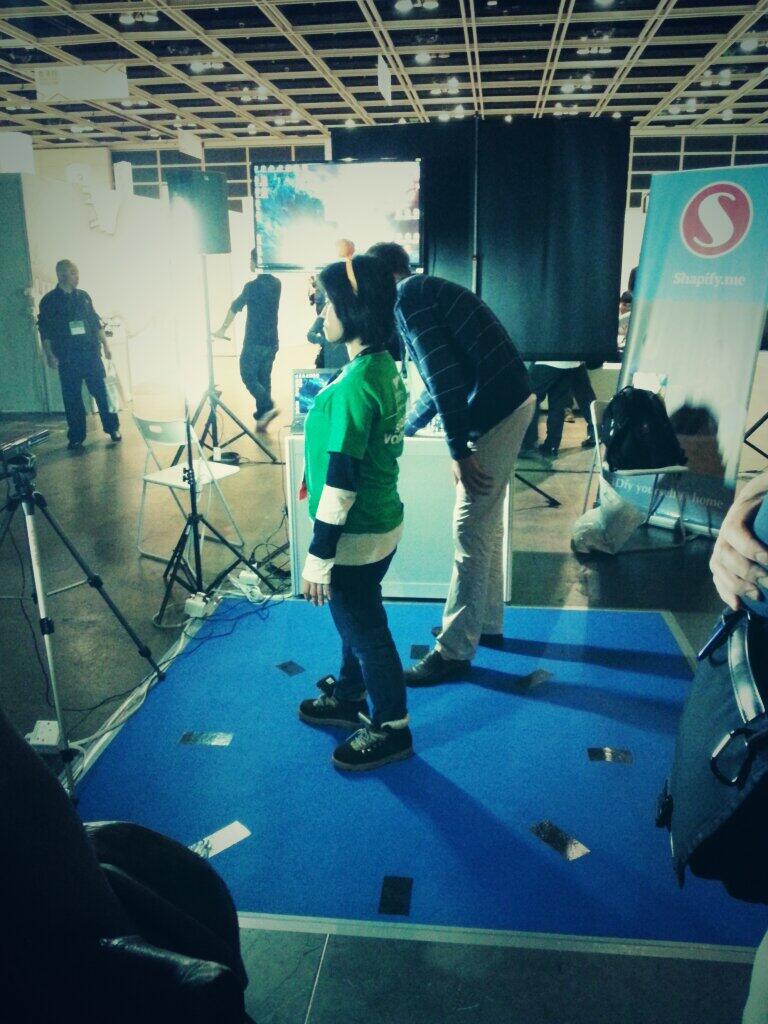 There is still a chance to see our service in action at the Emerging Technologies area on Friday, November 22. Stop by our booth to have yourself scanned and get a promo coupon for 3D printing. We are sure that you will enjoy having your 3D figurine printed and delivered at a 70% discount. Pretty much the perfect gift for the upcoming Christmas and New Year!